LAWN MOWING SERVICES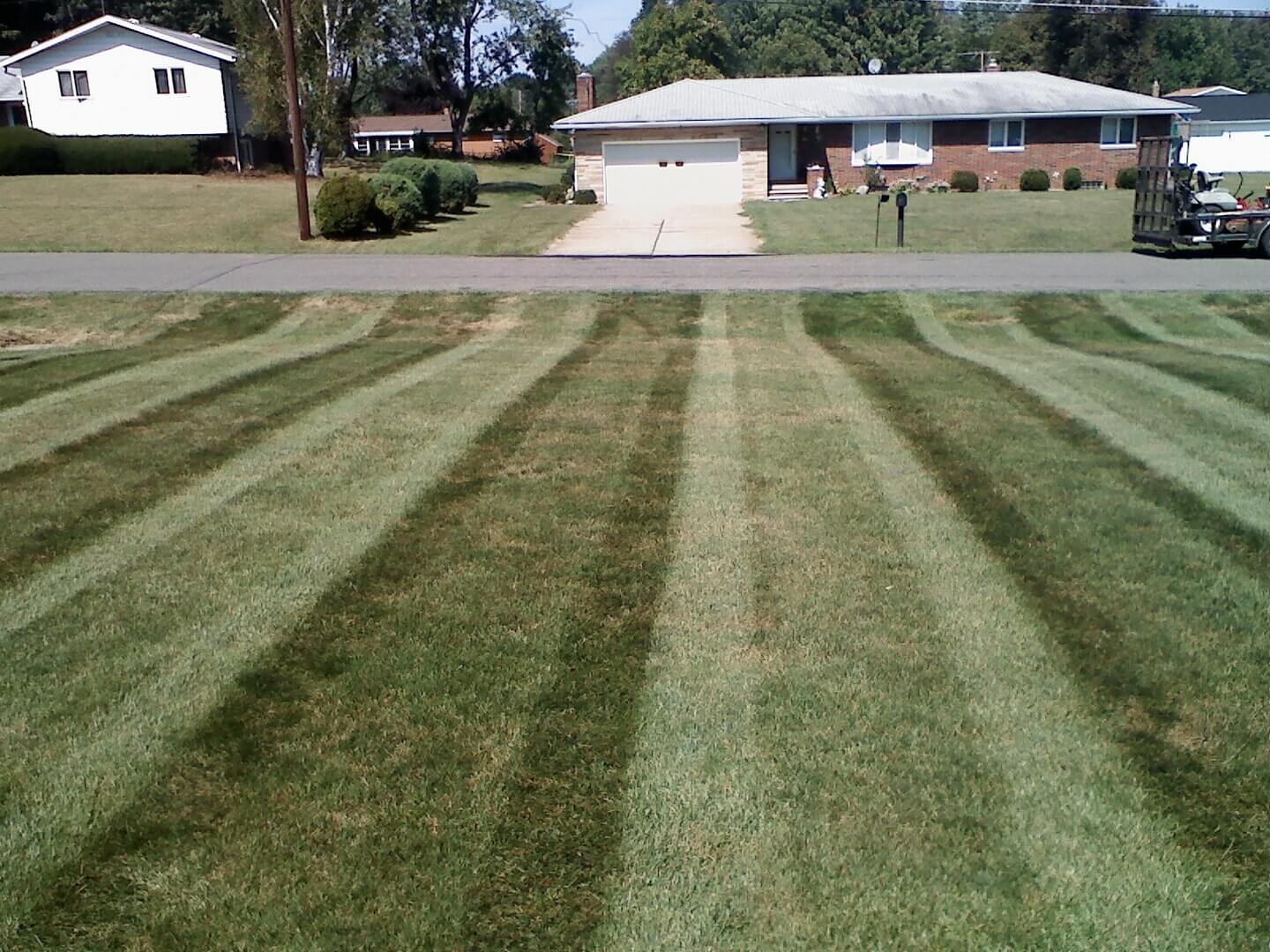 Nothing is more frustrating than working tirelessly on your lawn and not getting the results you are hoping for, this is why GreenWise Grounds Care and our residential lawn mowing services in Brimfield, Cuyahoga Falls, Hudson, Kent, Munroe Falls, Ravenna, Silver Lake, Stow, Streetsboro, Tallmadge and the surrounding Ohio area are such an asset.
No longer do you have to labor away in your lawn to get the lawn and landscape that you are looking for. Our professional crew members can take care of your lawn for you with our thorough and highly effective residential lawn mowing services.
LAWN MOWING IS A CONSTANT CHORE
Some don't have a problem with going outside and mowing, trimming & edging their lawns once or twice a week. In fact, there are even people that enjoy doing so. However, if you're one of those people that maybe doesn't have the extra time that your lawn needs for constant care and attention — then GreenWise Grounds Care may be a great choice for you.
With our weekly residential lawn mowing service, our crews will visit your property each week to always make sure it is looking its best. Our standard lawn mowing service includes:
Lawn mowing, trimming, edging and blowing off hard surfaces
Looking for potential problem areas on your property
Providing solutions and options to address those problems
Performing all this at a cost-efficient price
We aren't your standard mow-and-go operation. Our residential lawn maintenance services are devoted to the curb appeal of your property.
RELIABLE RESIDENTIAL LAWN MOWING SERVICE

 
GreenWise Grounds Care strives to offer efficient, professional residential lawn mowing near me, in addition to offering a service that is convenient for our clients. From our flexible scheduling, easy billing terms with no lengthy contracts, professional & non-smoking crew members and a host of budget-friendly service offerings, we are confident you will enjoy working with us.
Get started now by requesting a quote for our residential lawn mowing and maintenance services.