Commercial & Residential Snow Removal Stow OH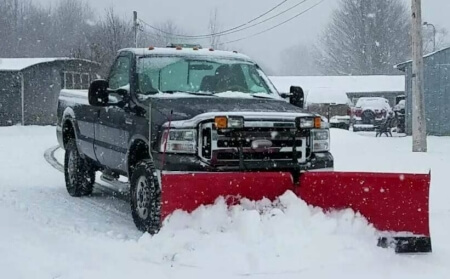 GreenWise Grounds Care, LLC can help you avoid the seasonal duties related to Northeast Ohio winters with snow removal in Stow OH. We have the knowledge and resources to handle all of your needs as they relate to Stow snow removal. We take great pride in providing our clients with a safe winter environment and outstanding customer service. GreenWise Grounds Care, LLC provides snow plowing, snow removal, de-icing, shoveling and sidewalk clearing to Stow residents and businesses alike. Winters in Stow can be unpredictable, when heavy lake front snow hits you deserve peace of mind knowing that your property will remain safe and accessible to your family, tenants, employees and guest.
Snow Plowing and Snow Removal Stow OH
GreenWise Grounds Care, LLC is your #1 choice Stow snow removal services. We offer commercial and residential plowing to keep your driveway, parking lot and sidewalks safe and accessible. We offer competitive pricing, years of experience, dependability and preparedness when it comes to your snow removal Stow OH. Our local Stow snow plowing employees pride themselves on dependability and proving the best snow removal service in Stow OH. Whether you need a one-time service or full service for the season, GreenWise Grounds Care, LLC can assist you with all of your Stow snow plowing needs.
Phone 216-532-5296 or request a quote to get our snow plowing and removal services for the Stow, OH winters.
Types of Facilities Snow Plowing Stow OH Handles
Condominiums, Factories, Industrial Parks, Medical Centers, Office Plazas, Retail Stores, Restaurants, Shopping Centers, Town Homes,and More.
Phone 216-532-5296 or request a quote for details about our snow & ice management services available in Stow, OH.
[color-box]
Interested in getting a quote? Don't wait until it's too late!
Start Planning Now for the 2018-19 Snow Season!