Lawn Care Cuyahoga Falls OH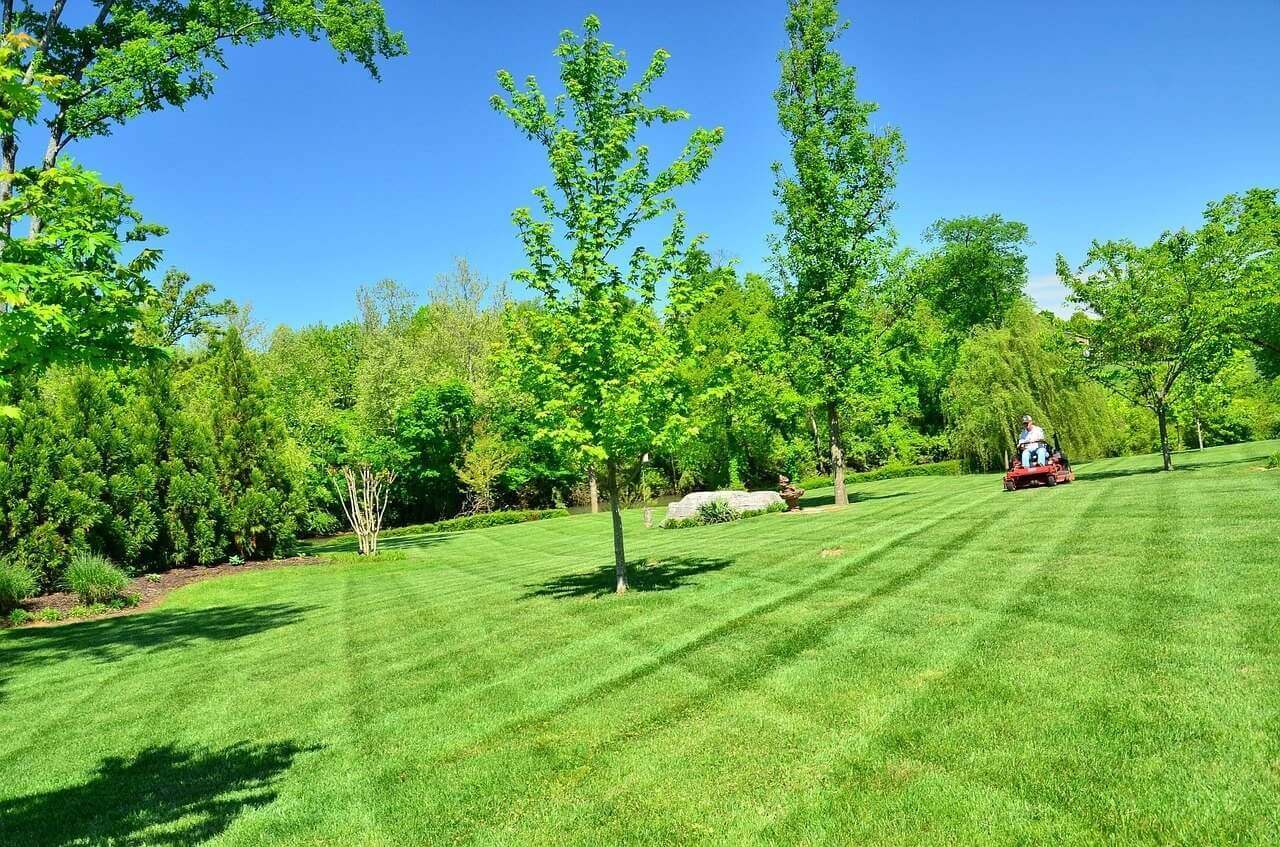 Nobody likes to do lawn maintenance (well, except us) and with GreenWise Lawn Care Cuyahoga Falls OH Ohio, now you don't have to.  It's easier than ever to have a professionally managed lawn in the Falls.  GreenWise Lawn Care in Cuyahoga Falls OH Ohio provides dependable, professional lawn care & lawn maintenance in Cuyahoga Falls. We provide efficient, fast service and will leave your lawn looking great. We offer customized lawn care programs that will work with your budget.
The Grass is Always Greener in the Falls
When you call GreenWise Lawn Care in Cuyahoga Falls OH Ohio, you are calling a local company that cares. Our professional Cuyahoga Falls Lawn Care technicians live and work in the same communities you do. Because we are one of the Falls most trusted names in lawn maintenance you can always count on us to return your calls promptly, show up when we say we are going to, maintain the best state-of-the-art commercial lawn care equipment, and overall provide the best lawn maintenance in Cuyahoga Falls.
Lawn Mowing in Cuyahoga Falls
Who knew lawn mowing could be a science? While it may not be taught at Kent State the expertise and experience needed to maintain a healthy yard has a lot do with the knowledge in managing a lawn. Using the right equipment for the job means a healthier lawn and ultimately a better looking lawn.  Hiring professionals will leave your lawn looking well groomed & manicured.  Hiring a professional lawn care company like GreenWise Lawn Maintenance in Cuyahoga Falls OH also means we will be on and off your property quickly and efficiently leaving you more time to spend in your beautiful yard.
Every week, our trained professionals mow, trim, edge and blow clippings off all hard surfaces to keep your Cuyahoga Falls lawn looking its best!
Landscaping in Cuyahoga Falls
If you're needing help to create a beautiful backyard our Cuyahoga Falls Landscaping services can help you! We'll work with you to put together a well-planned out and beautiful landscape that works with your budget.
Planting; Trees, Shrubs, Perennials
Flower Bed Installation
Mulch Installation
Sod Installation
& More
Commercial Lawn Maintenance in Cuyahoga Falls
GreenWise Commerical Lawn Care  provides commercial grounds maintenance services to many types of businesses in the Falls such as; Churches, Office Parks, Industrial, Apartment complexes, Homeowner's associations and more.
GreenWise Commercial Lawn Care Cuyahoga Falls will ensure your properties appearance will always be neat and professional. Some of our commercial lawn care services.
Weekly Mowing
Weed Control
Bed Maintenance
Edging and Trimming
Aeration/De-Thatching/Over-seeding
Shrub and Tree Trimming
Snow & Ice Removal
All GreenWise Grounds Care services are a performed efficiently and skillfully by our Cuyahoga Falls lawn care specialist. Leave the lawn care to us and you'll have more time to spend doing things you enjoy. Don't spend your evenings and weekends sweating over a lawn that you simply won't have the time to enjoy. Spend your time relaxing or catching up with the family. Let GreenWise Grounds Care handle all of your lawn care needs.
Experience "The GreenWise Difference"
At GreenWise Grounds Care we don't want to just meet your expectations – we want to exceed them. Our team of Cuyahoga Falls lawn care specialist consistently go above and beyond to deliver reliable, top-notch lawn care services in Cuyahoga Falls OH. We want you to be so pleased with our services that you'll sing our praises to your neighbors and friends. If you are not completely satisfied with your lawn care service we will redo whatever you weren't pleased with for FREE. Exceeding your expectations is our highest priority.
Request a free quote Today
Contact GreenWise today for your free service estimate at 216-532-LAWN, or Request a free online quote delivered right to your inbox.